The Central Intelligence Agency (CIA) is a civilian intelligence agency of the United States government. That are serving up and protect the interest of government along with the Federal Bureau of Investigation.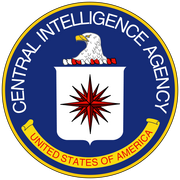 For more detail for the agency click here
Team members
Gallery
Ad blocker interference detected!
Wikia is a free-to-use site that makes money from advertising. We have a modified experience for viewers using ad blockers

Wikia is not accessible if you've made further modifications. Remove the custom ad blocker rule(s) and the page will load as expected.