The Cold Steel Espada is a type of knife designed by custom knife maker Andrew Demko and Cold Steel President Lynn C. Thompson.
In the 2010 film The Expendables, Tool throws this type of knife at the target when having a knife-throwing contest against Lee Christmas.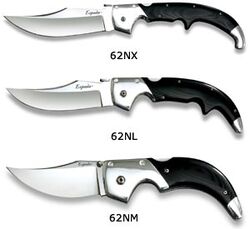 Ad blocker interference detected!
Wikia is a free-to-use site that makes money from advertising. We have a modified experience for viewers using ad blockers

Wikia is not accessible if you've made further modifications. Remove the custom ad blocker rule(s) and the page will load as expected.