The FN F2000 is a 5.56×45mm NATO bullpup assault rifle, designed by FN Herstal in Belgium.The F2000 made its debut in March 2001 at the IDEX defence exhibition held in Abu Dhabi, in the United Arab Emirates
.
An FN F2000 Tactical is used by Ross, and later by Ying Yang, with an EOTech, flashlight, and laser sight during the mission to rescue hostages on the hijacked oil tanker.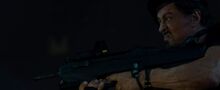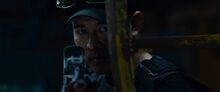 Ad blocker interference detected!
Wikia is a free-to-use site that makes money from advertising. We have a modified experience for viewers using ad blockers

Wikia is not accessible if you've made further modifications. Remove the custom ad blocker rule(s) and the page will load as expected.