Pierce Brosnon
Birthdate
May 16, 1953
Birthplace
Drogheda, Republic of Ireland
Character
Unknown edit
IMDB profile
[view] • [talk]
Pierce Brendan Brosnan (born May 16, 1953) is an Irish-American actor who's rumored to be set to appear in The Expendables 4. Brosnon is best known internationally as the fifth official actor to portray the title role in the successful James Bond movie franchise as well as playing the title character on the acclaimed 80s television series "Remington Steele". Brosnon's other select film credits include The Long Good Friday, Taffin, The Lawnmower Man, Mrs. Doubtfire, Mars Attacks, Dante's Peak, the 1999 remake of The Thomas Crown Affair, Evelyn, The Matador, Seraphim Falls, Mamma Mia!, The Ghost Writer, The World's End and The November Man.
Expendables
He will play a character in The Expendables 4.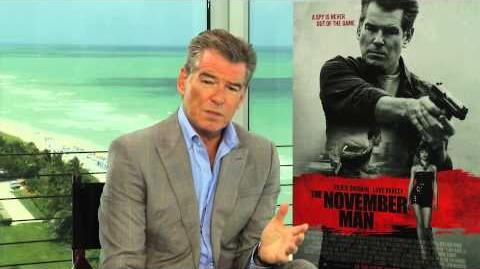 Gallery
Ad blocker interference detected!
Wikia is a free-to-use site that makes money from advertising. We have a modified experience for viewers using ad blockers

Wikia is not accessible if you've made further modifications. Remove the custom ad blocker rule(s) and the page will load as expected.