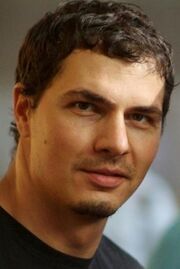 Stanimir Stamatov 
is a Bulgarian stuntman, utility stunts member and assistant director who doubled for
Sylvester Stallone
in both 
Rambo
and 
The Expendables
films
.
 He has also doubled numerous times for Jean-Claude Van Damme and provided stunts and coordination for films such as Ninja (with Scott Adkins), War, Inc. (with Velislav Pavlov), The Russian Specialist (with Dolph) and Conan the Barbarian.
Ad blocker interference detected!
Wikia is a free-to-use site that makes money from advertising. We have a modified experience for viewers using ad blockers

Wikia is not accessible if you've made further modifications. Remove the custom ad blocker rule(s) and the page will load as expected.