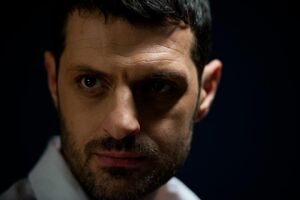 Velislav Pavlov 
is a Bulgarian actor who has starred in low-budgeted films, B-movies and international films, mostly of the Action/SciFi/Crime type. His credits include 
War, Inc. 
(with
Stanimir Stamatov
),
Ninja
, 
Undisputed 3: Redemption 
(both with
Scott Adkins
), 
Command Performance
(with
Dolph Lundgren
), 
Thick as Thieves 
(with
Antonio Banderas
),
Assassin's Bullet, El Gringo
(again with Adkins and
Christian Slater
) and
Operation Shmenti Capelli
.
Little is known about him on his IMDb profile other than that he lives in Sofia, Bulgaria and had a son named Ioan in 2011. He played a Sang mercenary working for Jean Vilain. He is the only one seen primarily talking to Vilain and Hector.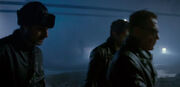 Ad blocker interference detected!
Wikia is a free-to-use site that makes money from advertising. We have a modified experience for viewers using ad blockers

Wikia is not accessible if you've made further modifications. Remove the custom ad blocker rule(s) and the page will load as expected.